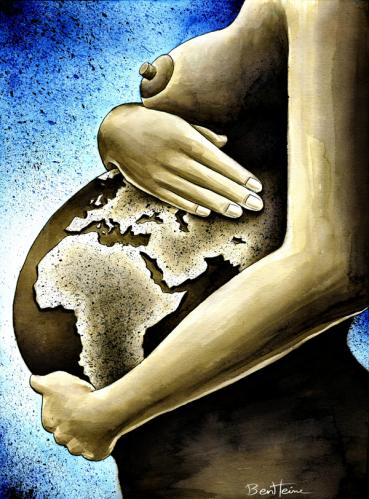 I was recently interviewed for a TV programme, and one of the questions I was asked who MsAfropolitan is about.
I have a love-hate relationship with this question. Reason being that MsAfropolitan is me, but I also think the ethos of MsAfropolitan suits anyone who relates to Afropolitanism and to Africa in one way or another. Say, like Madonna.
And so how can I possibly define not only myself, but all these people, and Madonna, in a few sentences.
The truth is I can't and I don't intend to although my bio and about page attempt to. One thing I know this space is about is setting the record straight about African women. We are a much stronger force than we are portrayed as in the media, in the workforce, in politics, in fashion, in patriarchal households, in feminism…
The topics I blog about here, have been inspired by men and women, past and present, who acknowledge the Africa in them. The topics are not always earnest, sometimes they are controversial and sometimes just plain silly. They are topics that could be of interest to anyone, apart from those who are put off by terminology they feel sounds too afrocentric. Well, they are just a click away.
Being too afrocentric is not just a non-black opinion by the way. One of the things I've been working on this year is being a co-host on a women's talk show in Lagos, a project I was pulled into with slight reluctance due to camera shyness. Here's me doing OK, no actually enjoying, pilot rehearsals. Anyway, some Nigerian friends told me that I should not wear Ankara in every episode, as I plan to do if we go ahead with it, because I would come across as too afrocentric.
To become well rounded individuals, we should try to keep informed about issues that relate not only to our immediate community but the wholeness of humanity. Many African women have always done that. We grew up reading Enid-bloody-Blyton after all (at least in Nigeria).
I read the huffington post as I read the colourful times. I LMFAO (with) at the bloggess as well as with the angry black lady chronicles. Culture cynic has an inspiring style, as do many on the sartorialist. The crunk feminist collective is dope, as is uplift magazine. Baratunde teaches me as much as Chris Brogan.
What do you think about afrocentrism?